Back
Shopkins S11 Family Mega Pack
Shopkins S11 Family Mega Pack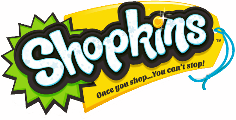 Don't Pay $19.99
mrtoys.com.au
Availability:
This product is not sold individually. You must select at least 1 quantity for this product.
Description
Look what's in store for you! – It's time to have some family fun! Inside every collectable Family Mini Pack is a brand new Shopkin family member to find! Search the shelves to collect a whole family of Shopkins, including cute little Babykins! - There's a 1 in 4 chance to find one! There are over 30 fun Shopkin families to meet and collect including the adorable Bubs & Spices Limited Edition Shopkins! The Family Fun pack is a great way to start off your collection and comes with an entire family in their own unique storage pack - choose from the Eggertons, Pop Fizzys, Berrisons or the Donutties! Plus there are 8 more Shopkins and 8 more Mini Packs to find - 22 items total! Find them all and bring them together to create your own happy families!
Price is for single item. Multiple items may be shown. Each sold separately.
Availability date:
Other Products You May Like
Save

Save
shipping
Australia Wide and
International
secure payments
With PayPal and Eway
Using The Latest Security
and Technology
mr toys stores
Open 7 days
Find your nearest store
satisfaction guarantee
If you are not satisfied with your
product you can exchange or return
your item within 30 days of purchase